Talkbot at first glance seems like yet another boring bot creator. Unfortunately, it also seems like that on subsequent glances.

It is, however, unarguably easy to use. I made a bot and had a conversation with it in under five minutes: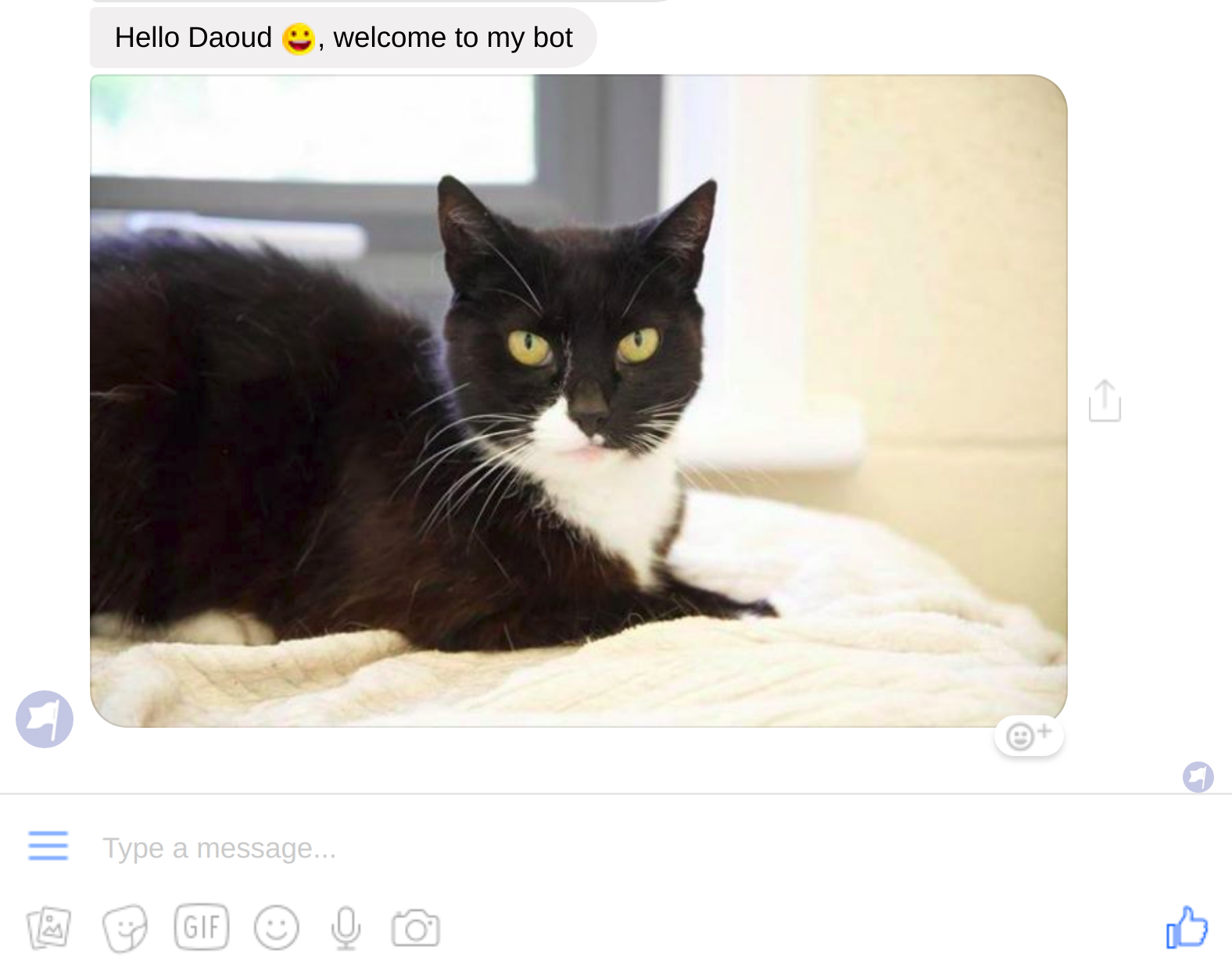 It is also still in beta, so it's a bit unfair of me to be mean about it. Nevertheless, I can't help wishing that its creators had been a bit more creative.
The usual stuff
It has the usual features:
a layout to design your conversation flow (I'm really starting to hate these)
triggers based off things like word or phrase detection, or a specific delay.
defining a persistent menu (I also hate the idea that something you're meant to chat to should have a menu)
ability to add cute cat pictures, etc.
I just find it hard to get excited about this stuff any more. It's like someones said, "All the other chatbot creators are doing this. I can do exactly the same, and therefore I should." I'm afraid this logic doesn't appeal to me.
API
Interestingly, it also has the ability to communicate with your own servers via an API. You can trigger a request to your server, and accept POST requests from your server to communicate back with users.
More?
There's probably more, but I have to say, by this point, I'm not terribly enthused. If you want a chatbot builder with this set of features, you're probably better off with something that's not in beta. Chatfuel would be an obvious choice, but if that's not your cup of tea, there are plenty more to choose from.
All the reviews, one PDF
Choosing the right chatbot tool can be difficult. There are a lot of tools, and their quality varies a lot. The purpose of ChatbotTech is to make choosing a chatbot tool as painless as possible. We've reviewed and rated the top chatbot tools so you can quickly find the one that is right for you.
Sign up below and we'll send you a free PDF containing all the reviews, and ChatbotTech's guide to choosing a chatbot. We'll also send you occasional news and updates (no more than once a week).